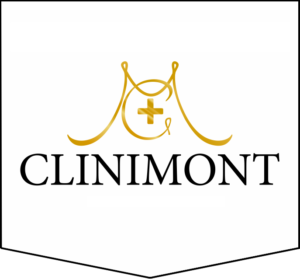 CLINIMONT is a Monegasque registered company. CLINIMONT is the connoisseur of luxury medical travel and bespoke medical holidays in the PRINCIPALITY OF MONACO. CLINIMONT has the Patent of Invention on Blockchain based Medical Tourism in the PRINCIPALITY OF MONACO. Built on a foundation of more than fifteen years of experience, CLINIMONT was founded with a view of delivering an unrivalled level of service to a discerning clientele and has since become established as one of the finest names in the luxury medical travel industry.
Take your hobby to the next level with CLINIMONT's medical based luxury holidays. When you book with CLINIMONT, your medical based luxury holidays will be tailored to exactly what you want to do, in the PRINCIPALITY OF MONACO. From exploring an smart city, to going on a luxury golfing excursion, or taking a relaxing medical wellness break, or VIP Medical Check-up, we'll find the perfect holiday for you and for your family.
CLINIMONT  clients have uncompromising access to an array of exclusive benefits and privileges from a moderated selection of the luxury hotels, hospital with VIP room, private aviation companies, restaurants, clubs, spas and exceptional services in the PRINCIPALITY OF MONACO. CLINIMONT is your private concierge service for you and your family to coordinate  your exclusive demands within the arrange of medical journey. You can rest assured that your luxury Medical & Wellness holiday will be spent in the most splendid, breathtaking location possible in PRINCIPALITY OF MONACO.
Our unparalleled knowledge of all things luxury means you can fully relax whilst enjoying some of our simple pleasures that we have to offer. If you are interested in booking your luxury medical holiday, contact a member of our expert team today.
CLINIMONT is a leader in the organization of luxury medical tourism. We work with the most prestigious companies in the world. With over fifteen years of experience incubating tailor-made 5* luxury medical holidays, we specialize in creating your medical journey in the Monaco. Book your luxury Medical & Wellbeing Retreat Holiday in  Monaco today!
Ten good reasons to choose CLINIMONT:
1. Luxury medical tourism
2.Patent of Invention in Medical Tourism
6. Easy of organization with a single contact
7. Privacy and Security of Personal Data
8. Respect ethical and transparency rules
9. Our prestıgıous business partners