PALLIATIVE & SUPPLETIVE – A LA CARTE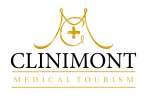 REQUEST YOUR FREE QUOTE PLEASE Click here
A EXCEPTIONAL MEDİCAL TOURISM JOURNEY IN THE HEART OF MONTE-CARLO!
WE MAKE luxury medical travel SIMPLE in Monaco.
Indulge yourself with the exclusive and innovative medical tourism journeys and rituals, in elegant and glamourour atmosphere in Monaco. Monaco is the first class destination for a luxurious and healthy break , facing the Mediterranean.
This PALLIATIVE & SUPPLETIVE PACKAGE is designed to accommodate selective person who request or require a medical tourism service with total confidentiality and in a luxurious environment, while benefitting from the medical tourisme expertise of the teams of the Clinimont. We arrange your private medical tourism journey in close partnership with some of the world's leading private companies. Tailored to suit your needs, Clinimont connects you to the community of luxury organisation your medical   journey from creating a VIP  package to simply organising medical  journey ensuring your transfers are enjoyable and effortless in the Principality of Monaco.
What is Included?
A tailor-made Medical Tourisme Consultancy & Assistant Services for PALLIATIVE & SUPPLETIVE PACKAGE in the Principality of MONACO
The assistant will help you with all administrative formalities and organizational support: transport, transfer, accommodation, assurance .
A tailor-made medical tourisme organisation which benefits from the expertise and facilities of the Clinimont,
All in one place and at the same time, guaranteeing rapidity, punctuality, rigour, and a warm welcome.
Your medical tourism journey is organized, in complete safety. The team offers you a VIP welcome, a high-quality comfort.
Organisation of different appointments throughout the day, with minimum waiting times.
Individual support

A personalized preliminary contact with an exceptional Health Center in Monaco.

Doctor's appointment,Hotel, transport (helicopter, private jet, car) reservationYou are responsible for all of your expenses during your medical holiday. This fee is for only A tailor-made Medical Tourisme Consultancy & Assistant Services for you in  the Principality of MONACO.
Key Facts & Details
Helicopter transfers between Nice airport Monaco for only 7 minutes
Panoramic view of the French Riviera
Monacorestart: Our Measures After Covid-19 Lockdown
Clinimont does not participate in the payment between the doctor and his patient.
Clinimont does not participate in the payment of the Form step.
Departures avalaible from Nice airport (Terminal 1 & 2) or Monaco heliport.
Direct connection with your flight.
Helicopter round trip from Monaco, Cannes or Nice.
Helicopter waiting time free
Free shuttle with private driver between the helipad and your accommodation (in Monaco and Cannes).
Clinimont organizational service fees cover only one trip. You will be charged again for another trip.
You are responsible for all of your expenses during your medical stay.
Check your health insurance coverage.
Daily 7/7 adaptability of all your requests,
Reservations available 7 days a week.
Click here to download E-BROCHURE
Availability & Validity: Offer valid 365 days after purchase.
Payment: Online Secure Payment: VISA, MasterCard, American Express
Our commitments, our values
Respect onfidentiality as well as the confidentiality and discretion of appointments.
Respect the cultural diversity, the dignity and the rights of each individu.
Respect practice ethics.
Simple, Efficient, Reliable, Global. This is what we stand for, and what we do best.
Contact our medical travel assistance today to find out more about a PALLIATIVE & SUPPLETIVE PACKAGE, please dont hesitate to contact us, you will find us at E-mail: info@clinimont.mc Tel: +33 643 91 71 73, Adres: 2 rue du Gabian 98000 Principality of Monaco.
CLICK HERE TO DOWNLOAD E-BROCHURE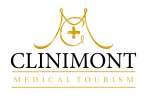 CONTACT OUR MEDICAL TRAVEL EXPERTS TODAY TO FIND OUT MORE ABOUT A BESPOKE PACKAGE FOR THIS PROPERTY
T: +33 643 91 71 73 | E: INFO@CLINIMONT.MC