Paradise of Luxury Medical Travel
Monaco - France - Türkiye - Swiss - Germany
CliniMont Monaco Luxury Medical and Healthcare Travel 
CLINIMONT is located in the heart of the Principality, and is the only medical travel agency in the Principality of Monaco. CLINIMONT  is a company registered in the Principality of Monaco. CLINIMONT is a luxury travel agency specializing in Wellness Holiday and Medical Travel. CLINIMONT organize your hotel, flight, transfer, insurance, appointment with a health professional abroad. Our patient managers will be happy assist to you with your administrative procedures. CLINIMONT provides the user with medical travel packages that can be made according to his needs. CLINIMONT makes it is possible to book a visit from one of the doctors all over the world without waiting time and to choose the travel package. Our medical travel services allow clients to access a wide range of luxury skills and get essential guidance to give the best solution to their medical travel needs all over the world. CLINIMONT offers an intensely glamorous and enchanting programmes.
Sometimes, when you are just one step away from making a medical travel choice, we help you come to a decision for your medical journey experience Finding a Doctor, Hospital and Clinic, request an appointment, traveling for medical care and maintaining well-being are common challenges all over the world. Thanks to the best medical holiday experts, the highest quality of service, you can choose medical holiday at their best for you and for your family. They trust our judgement, because we know how to organise medical journey luxuriously, with good taste and pleasure.
Over the years we have accumulated professional medical travel experience and now proudly share it with you. We don't just give you organisation service, we remember and preserve the heritage given to us by the luxury industry; this is what shapes our style and format.
International Patient
Indulge yourself with the exclusive and innovative medical holiday journeys and rituals, in elegant and glamourour atmosphere. Monaco, France, Turkey, Swiss, Germany are prestigious destination for medical tourism and wellness tourism places where you can dream, be amazed, have fun, and enjoy exclusive experiences to the full : Top luxury hotels and restaurants, choice activities, unforgettable experience, and major events… The company's far-reaching relationships in the global medical tourism community, along with their unrivalled knowledge of the sector, ensures that we will always fulfill our client's needs. A client-focused approach, attention to detail and passion for medical holiday has led to CLINIMONT becoming a leading medical travel consultant globally. CLINIMONT has the Patent of Invention on Blockchain based Medical Tourism in Monaco. 
TELEMEDICINE: Telemedicine allows patients to communicate with a healthcare provider using technology, as opposed to physically visiting a doctor's office or hospital. You can profite this option.allows patients to communicate with a healthcare provider using technology, as opposed to physically visiting a doctor's office or hospital. You can profite this option.
Take your hobby to the next level with CLINIMONT's medical based luxury holidays. From exploring a city, to going on a luxury golfing excursion or taking a relaxing medical wellness break , or VIP Medical Check-up , we'll find the perfect holiday for you and for your family. When you book with CLINIMONT, your medical based luxury holidays will be tailored to exactly what you want to do. To help you prepare for your stay and answer your questions, our multidisciplinary and multilingual team is available. If you would like to book your luxury medical stays, contact a member of our expert team today.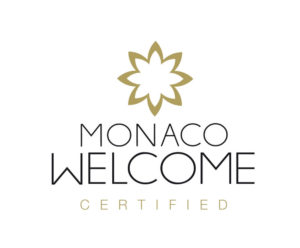 Before your luxury travel ,we make the required arrangements and plan the tailor-made travel together with you.
We offer reliable and comfortable accommodations at any of our contracted 4and 5 star hotels.
Private Assistant
Our private interpreters will accompany you in line with your demands to ensure that you feel comfortable throughout the treatment period.
We meet our foreign patients with our chauffeur-driven cars and transfer them safely and comfortably.
Tours are organized for you to enjoy the historical sites and other attractions of the city during your visit.
Tailored to suit your needs, CliniMont connects you to the community of luxury organisation your medical journey from creating a VIP package to simply organising medical travel ensuring your transfers are enjoyable and effortless in the Principality of Monaco. Because everybody is unique, a medical check-up at Monaco is a unique itinerary, designed to ensure optimal conditions of comfort and confidentiality at every stage of the procedure. CliniMont is a leader in the organization of medical based luxury travel. With over fifteen years of experience incubating tailor-made 5* luxury medical holidays, we specialize in creating your medical journey in the Monaco. Book your luxury Medical & Wellbeing Retreat Holiday in Monaco today !
Still unsure? Feeling overwhelmed? Talking to a real person can give you the guidance and reassurance needed. You don't have to do it alone. Let's find the right medical holiday together.
FOR MEDICAL TRAVELER
The ultimate level of personalization in medical travel.
FOR PROFESSIONALS
Développez votre entreprise.
2, rue du Gabian MC Principality of Monaco 98000 MONACO