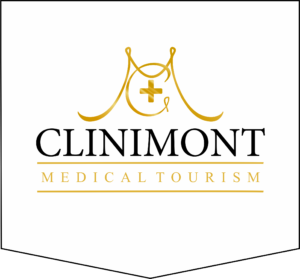 dental holiday in turkish riviera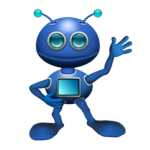 Still unsure? Feeling overwhelmed? Talking to a real person can give you the guidance and reassurance needed. You don't have to do it alone. Let's find the right medical holiday together.
3 Easy Steps to Comfortable and Affordable Dental Care in Izmir/TURKEY
Dentist Cigdem IDIZ, Turkey
Dentist Ilhan IDIZ, Turkey
3 Easy Steps to Comfortable and Affordable Dental Care in Izmir/TURKEY
1.Get a Quote

If you require Dental Implant Treatment in Turkish Riviera Izmir/ Turkey, we at CLINIMONT MONACO, would be happy to evaluate what treatment options are best for you. You can get a quote by filling in the form on our website. We would be happy to chat with you on the phone and answer any questions you may have. Our expert team will provide you with all the necessary information, such as Dental Holiday: number of appointments, period of stay and any other information to help you arrange your dental holiday with us in Izmir/Turkey.
2. Make an Appointment, Book Your Flight and Choose an Accommodation
If your treatment plan is all set, all you have to do is inform us of your estimated date of arrival and departure, and we'll arrange an appointment. Our friendly dental staff will provide assistance and advice before and during your stay with us for treatment. Please get in touch with us before reserving your flight to ensure that we have sufficient time to offer you the best possible medical holiday/care. For more information about Sanitary measures and Entry conditions Covid-19 Turkey please click here. 
3. Visit us in Izmir, Enjoy your visit and get your Treatment Done
Airport pickup service is available upon request at no cost. We'll pick you up from the airport and bring you to the hotel or accommodation of your choice, as well as to Our Clinics, before returning you to the airport at the conclusion of your stay. Please provide flight details, including arrival and departure times, ahead of time to take advantage of our chauffeur service. We know; no one really likes going to the dentist, so that's why we do everything in our power to make your stay the most comfortable possible and keep the appointments as short as possible while providing our cutting-edge treatment so that you have plenty of time to relax and explore the city and all that it has to offer.
We wish you a pleasant journey and a warm welcome to Izmir, Turkey. For more information about Izmir please click here.
Dental Travel Package - Turkish Riviera - Izmir/Turkey
From €4200
✓ All on 4 Implant
✓ 4 Star Hotel including Breakfast
✓ VIP Transfer from Airport to Hotel

1.Tell us about Cross-border dental care: 'dental tourism' and patient mobility ?
Dental tourism is an important segment of the growing health tourism industry. Patients generate relevant tourism revenues for the destination country beyond the direct income of the dental clinics. The dental tourist"s decision starts with a health problem which creates a more or less urgent need for an intervention by a dentist. If the price differences among services "at home" and "abroad" at some perceived quality level are important enough to incite the patient to travel abroad for the intervention, the dental patient becomes a potential dental tourist who is choosing a dentist.
2. What is the factors for patients? Why do patients choose travel?
Increasing numbers of patients are travelling to obtain affordable, timely dental care. 'Dental tourism' is driven by numerous factors. These factors include the high cost of local care, delays in obtaining access to local dentists, competent care at many international clinics, inexpensive air travel, and the Internet's capacity to link 'customers' to 'sellers' of health-related services.
3. Why should Turkey be considered an option for Medical Traveler seeking dental care abroad?
Turkey dental tourism has become one of the most recognized in the medical travel industry in recent years. One of the most common reasons we found that drive international patients to Turkey is dental care, and this is thanks to the high quality of dental care services in the country as well as the lower prices of these services compared with advanced countries.

2, rue du Gabian MC Principality of Monaco 98000 MONACO
SARL Monéguasque.Licence d'Etat délivrée par le Gouvernement Princier.N°RCI 19S08102