LUXURY TRAVELS & MEDICAL HOLIDAYS BLOG

At Clinimont Medical Travel we're passionate about anything to do with luxury holidays and bespoke travel. From our favourite five star hotels to exclusive locations and stunning private islands we've got it covered. This section is packed with news, medical travel, wellnes travel, luxury lifestyle, cruises, hotels , resorts & villas, private jets, tips and features on men's, women's and family health. Find out about everything the world has to offer from our Luxury Travels and Holidays blog.
Monaco Luxury Lifestyle
Holidays
LES GRANDS RENDEZ-VOUS DE L'ANNÉE MONACO
VOYAGES DENTAIRES EN TURKISH RIVIERA
Cross-border Dental Care Dental Tourism and Patient Mobility
International Medical Tourism?​
Holidays
Golf in French Riviera
Medical Travel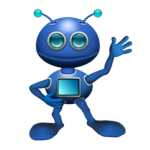 Still unsure? Feeling overwhelmed? Talking to a real person can give you the guidance and reassurance needed. You don't have to do it alone. Let's find the right medical holiday together.
Printemps. Été. Automne. Hiver. Grâce à l'intermédiaire de CLINIMONT, il est possible de faire l'expérience des quatre saisons de la vitalité naturelle en un seul bref séjour. 
Offrez-vous un moment de détente et de pur bonheur. Oubliez le stress quotidien, les petits tourments de la vie, accordez-vous une parenthèse, un moment unique ; sublimez votre beauté grace aux haute-technologies a Monaco.
Nous apprécions votre temps, vos besoins physiques et psychologiques autant que vous. c'est pourquoi nous avons développé un medical de première classe programme de voyage.
Nos experts en voyage médical concevront, réserveront et organiseront un voyage médical sur mesure et personnalisé. Profitez de la paix de mind qui vient d'obtenir le meilleur tour ism médical attention.
2, rue du Gabian MC Principality of Monaco 98000 MONACO